Thursday. February 17. The year of our Lord two thousand and one less than twelve.
So I have a reason for not following up with a blog at midnight EST as is my usual custom. I mentioned that I was going to a concert. I went to see a Frank Zappa tribute band: Project Object. This isn't your average cover band. PO is made up of some original Zappa band members and fronted by singer/guitarist Ike Willis.
I've never been to a concert before. I tried to get some of my friends to go, but they were either busy or just being typically uninteresting... in some cases both. I took some time off to get some sleep since I was out until the next morning (we're talking sunrise).
Here's the link to Project Object's website
It was a great concert. I got fairly close to the stage for the first half of the show and I was directly in front of the stage for the second set. I was able to take some pictures. Here are a few of the good ones: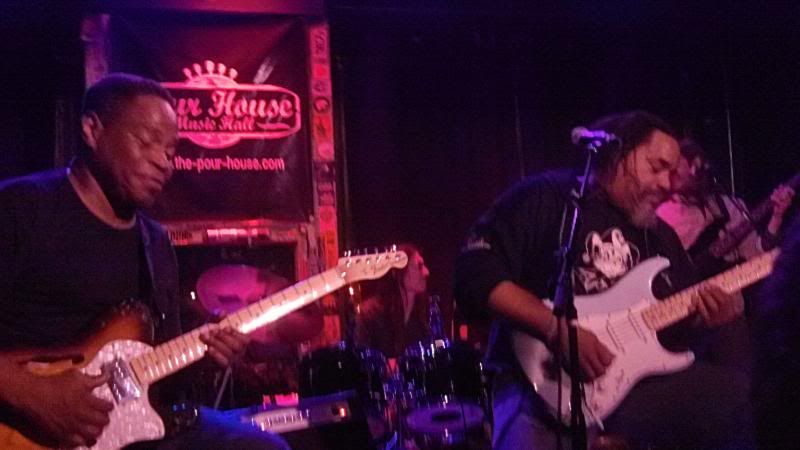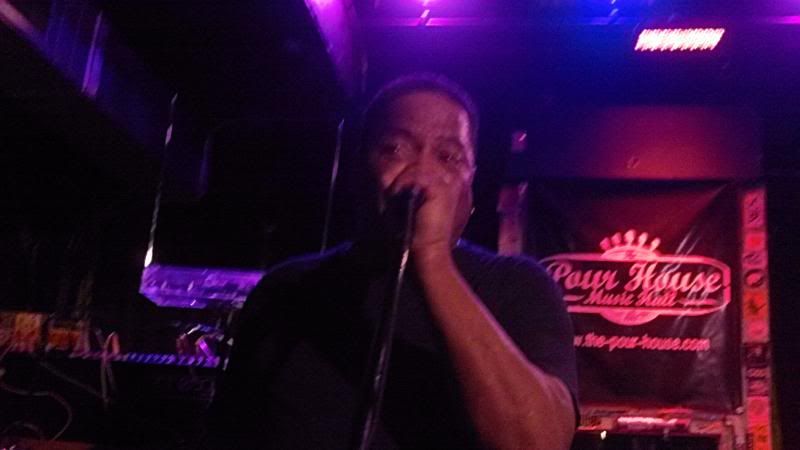 It was a great concert. My only possible gripe could be that the band was not healthy. Ike Willis had a sore throat. He's the lead singer, so that changed the show entirely. BUT! We got a lot of good instrumental songs from the Frank Zappa catalog to make up for it. If they come near you, check them out.
I'll leave you with a video of them performing "Crew Slut". This isn't from the concert I was at, but you can at least hear what they sound like.
DON'T FORGET THAT TODAY IS THE LAST DAY OF THE IMPRESSION POLL!