This movie was made right after "Shaft." In fact, the director of "Shaft," Gordon Parks, put up some money for "Superfly." His son, Gordon Parks Jr., directed this movie. Expect a review of "Shaft" soon, by the way.
Ron O'Neal plays Youngblood Priest, a cocaine dealer looking to get out of the business. How does he plan to do that? One last deal worth one million dollars. Actually, he'll only get half a million. His business partner Eddie will take the other half.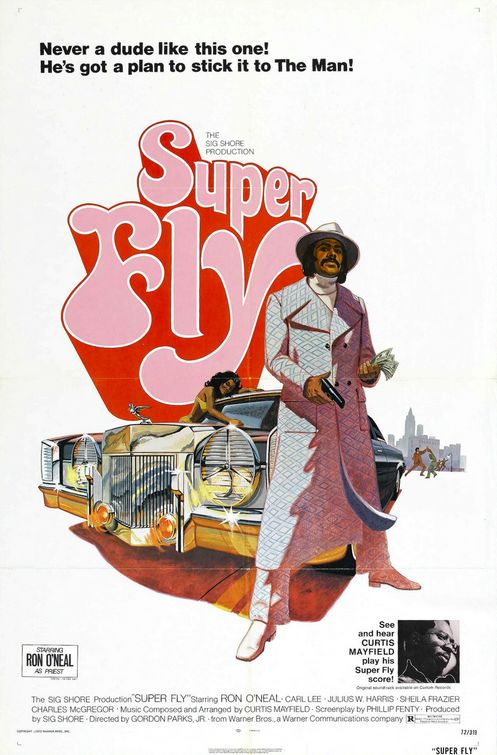 They plan on selling 30 kilos of cocaine inside of 4 months. How will they get such a huge amount? They know a guy.
Scatter runs a restaurant in town. He bought it with coke money. He has the hook up for the 30 keys, but he's reluctant to give Priest and Eddie the information. You see, Scatter has recently retired from the coke business.
Eventually, he caves and gives them the information.
Can Priest make it out alive?
The soundtrack was performed by Curtis Mayfield. He performs the songs "Superfly" and "Pusherman." Both are really great pieces and they'll stick in your head.
The movie was made with essentially no money, but you can't really tell.
The dialogue is great and it has some great plot twists.